She Shares empowers women to create awareness around women's health issues while using their voices and expertise to help shape the future of healthcare in this community. Members enjoy a number of benefits throughout the year including exclusive invitations to educational and social events.
"The She Shares Giving Circle allows members to direct
our contribution in ways that are meaningful to us. We are presented with needs
that cover the spectrum of services at St. Mary's General Hospital, such as
behind-the-scenes requirements in emergency, housekeeping or the laboratory.
Personally, it is my way of returning the favour of life saving care from
SMGH."
– Louise Leonard, She Shares Member
Spread the word about She Shares on social media, by sharing the image below!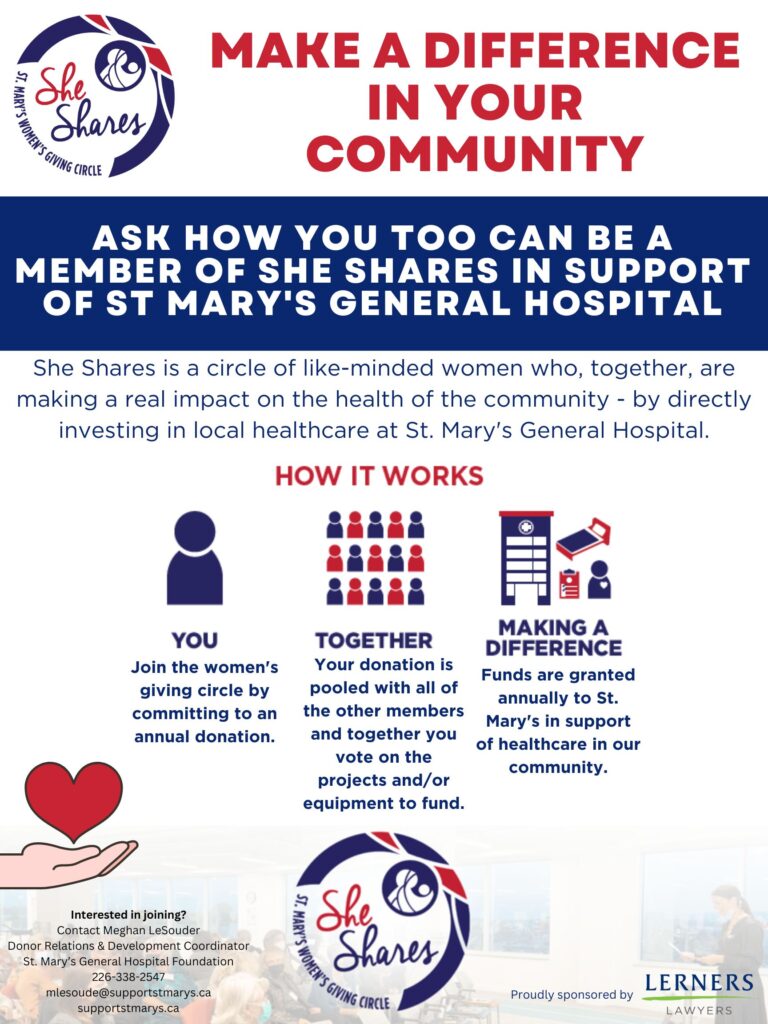 Interested in learning more?
Schedule a Lunch & Learn with She Shares Committee Members for you and your female friends! Learn how you can get involved and make a difference in your community.
Contact Meghan LeSouder, Donor Relations & Development Coordinator, for more information.
Phone: (226) 338-2547
Email: mlesoude@supportstmarys.ca